Laser Hair Removal in Dubai
Qualified & Experienced Licensed Laser Specialists
Laser hair removal is an excellent treatment if you are looking for a better solution to shaving, waxing or any other method of hair removal, offering a long term and often permanent hair reduction result.
View our Laser Hair Removal Video
Waxing and shavers can be an expensive ongoing cost, but through the remarkable advances in laser technology, laser hair removal procedures are today more affordable than is often realised.
Modern laser hair removal is a non-invasive, convenient method to reduce hair growth safely, affordably and with no down-time!
At Elite Plastic & Cosmetic Surgery Group we use a Mixed Technology, grade 4 medical laser system which has two lasers in one, making it possible to treat all skin types. Proven to 70 – 80% permanent hair reduction, Laser Hair Removal can be carried out on almost any part of the body.
Laser Hair Removal is:
A non-invasive technique that reduces undesirable hair from most regions of the body
Capable of treating both small and large areas effectively
Replacing waxing, electrolysis, shaving, plucking and bleaching
With the minimum of discomfort
Suitable for both men and women
Even able to provide a permanent solution to the frequent problem of ingrowing hairs or razor bumps
Your Suitability for Laser Hair Removal
Most people can enjoy a permanent reduction in unwanted hair following laser hair removal treatment. Patients with light skin and dark hair and with no contraindication to the treatment will benefit the most. They are followed by those with medium coloured skin, and then by dark skinned people with dark hair.
Our Nd:YAG Laser is particularly suitable for achieving superior results when treating Asian and black skin types, whilst the Alexandrite Laser is ideal for fair to Middle-Eastern skin types. The lasers can be used both individually or in combination to achieve an optimum result.
Our experienced licensed laser specialists will advise you on the likely outcome of your Hair Removal procedure before you commit to a course of treatment.
Before & After Photos:
Photos of Actual Patient of Elite Plastic & Cosmetic Surgery Group
Laser Treatment Sessions
Since only hair that is actively growing can be treated, several treatment sessions are always needed. Treatment is typically carried out every 4 to 6 weeks and, depending upon the area to be treated, usually 6 or more sessions are required for optimum results.
Why Choose Elite Plastic & Cosmetic Surgery Group in Dubai for Laser Hair Removal?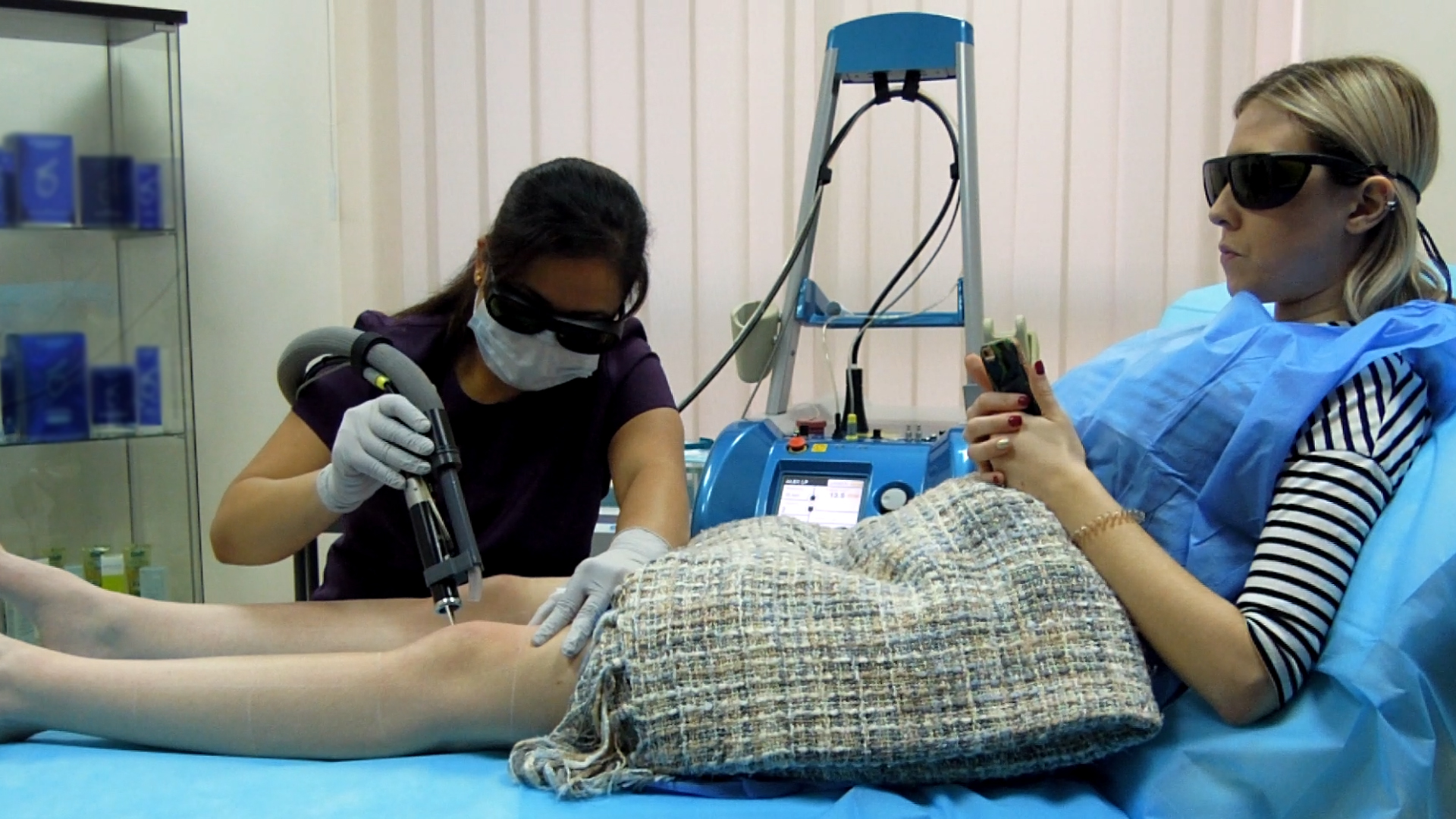 Quite simply because of our many years of experience in all forms of Plastic, Cosmetic, Reconstructive Surgery and Non-Surgical and Laser Procedures in many parts of the world.
Our team is headed by highly qualified doctors and surgeons who are renowned as proponents and early adopters of the latest medical techniques, surgical and non-surgical. That is why we use only Medical Grade Lasers as opposed to IPL which means superior results, quicker treatment times and patient safety.
We offer a full complimentary consultation, prior to any laser treatment which includes a full medical history and an assessment of suitability and personal expectations. This allows us to understand our patients' needs from both a medical and personal perspective. It also enables us to provide our patients with the highest level of advice and care, each patient being treated as an individual and not simply as a number.
Monitoring the progress of your treatment is also an important factor in helping us reach your goals so we always aim to schedule your appointments with the same practitioner where possible.
For details about procedures and treatments or for a consultation, advice and prices from our Dubai clinic please call  +971 4 431 2396 or use our online form.
Paying extra attention to your skin is necessary, whether you're battling high humidity [...]
BOTOX® to Control Excessive Sweating (Hyperhidrosis) Sweating under pressure, during workouts, or just [...]
Embarking on your blepharoplasty journey with Elite Plastic & Cosmetic Surgery Group can [...]