To book an appointment or request further information please contact us by email, telephone or the form below.
Contact Details
Elite Plastic & Cosmetic Surgery Group FZ-LLC
Address:
Al Razi Building 64, Block C, 4th Floor, Clinic 4012
Oud Metha Road, Dubai Healthcare City, UAE
Telephone:
E-mail:
Clinic Opening Times:
Monday – Saturday (10am – 7pm)
Late Appointments Available on Request – Subject to Availability.
Urgent Notice:
The clinic will be closed for a day 8th September, Thursday due to maintenance. In lieu of the clinic closure, we are open this Sunday, 11th September.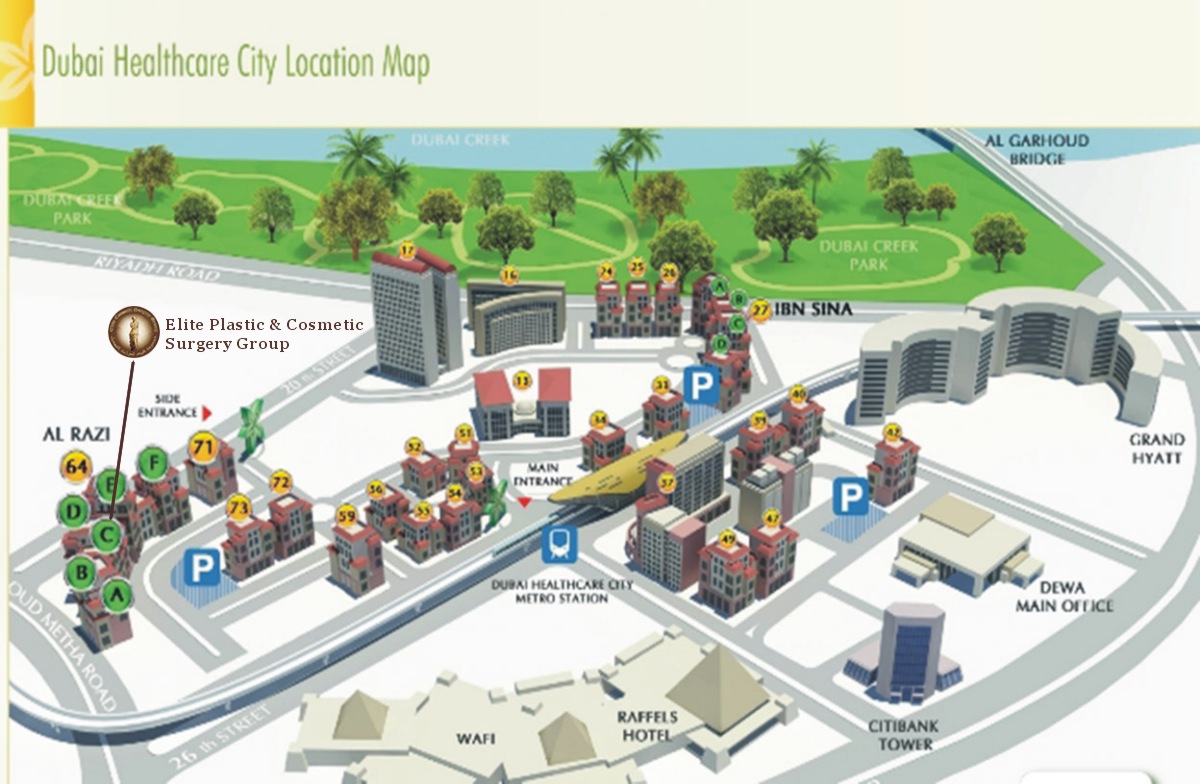 Enquiry Form
*Indicates Required Information