To book an appointment or request further information please contact us by email, telephone or the form below.
Contact Details
Elite Plastic & Cosmetic Surgery Group FZ-LLC
Address:
Al Razi Building 64, Block C, 4th Floor, Clinic 4012
Oud Metha Road, Dubai Healthcare City, UAE
Telephone:
E-mail:
Clinic Opening Times:
Monday – Saturday (10am – 7pm)
Late Appointments Available on Request – Subject to Availability.
Eid-ul-Fitr Holidays 2022:
We are closed on 1st, 2nd & 3rd May.
Opening Sunday in 2022:
12th June.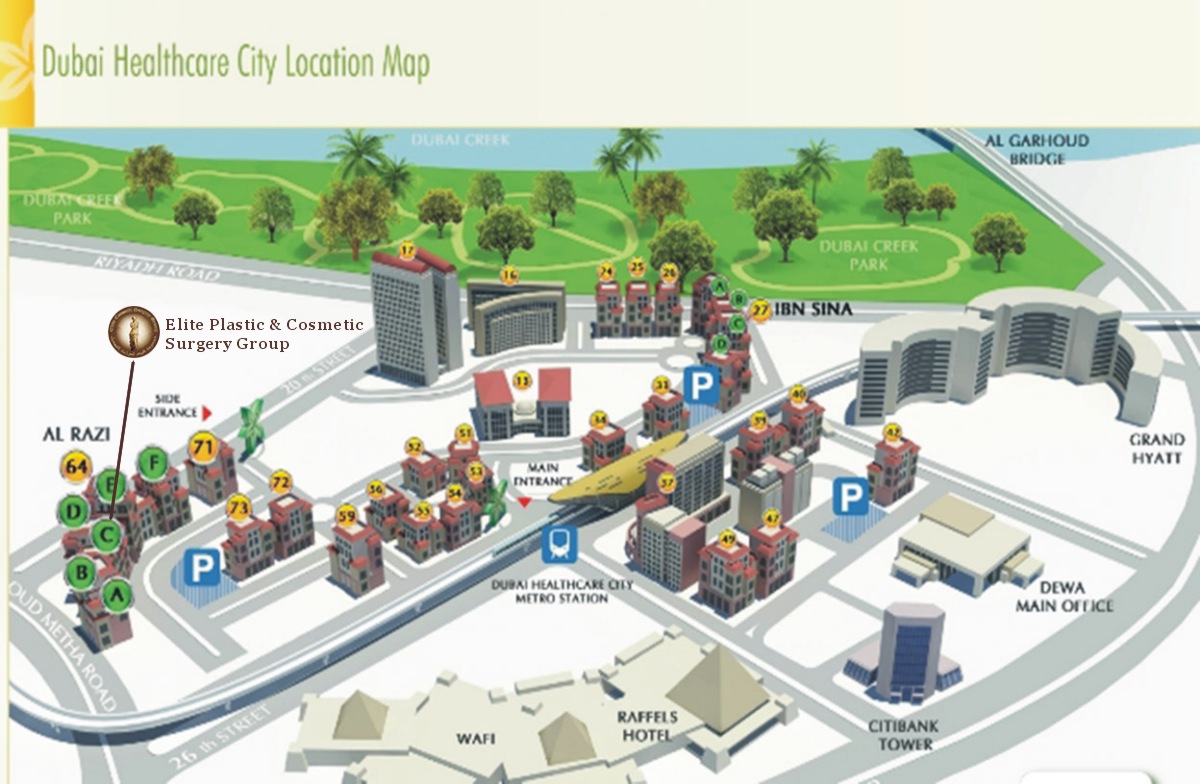 Enquiry Form
*Indicates Required Information